Show Spoilers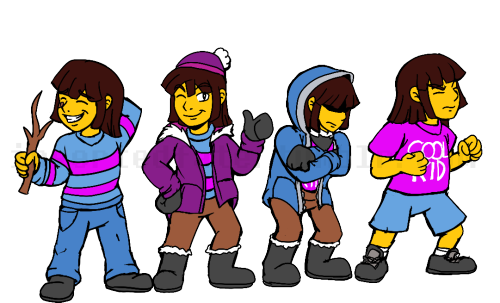 FRISK
Twelve years old.
They're sassy, a bit blunt, and not afraid to speak their mind. However, they do try to do the right thing and genuinely want to be liked by others. They're insanely insecure, but mask it under phony charisma and optimism.
They only vaguely remember the original timeline through foggy deja-vu.
They're fond of anime, video games, and enjoy wordplay. Their favorite types of heroes are the charismatic rogue types.
Their outfits change as they progress through the story.
Grows quite close to Papyrus over the course of the adventure, viewing him as their best friend in time.
Regularly speaks to Chara, calling them "Captain Cryptic," much to their chagrin.
Ran away and came to Ebott for selfish reasons. Those reasons have yet to be revealed.